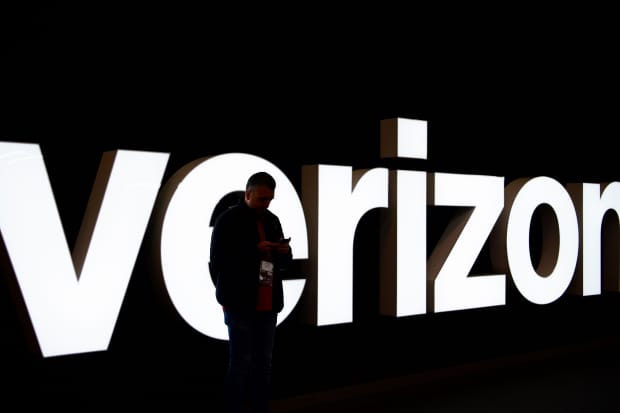 Verizon logo. Getty Images
Verizon Communications Inc. is seeing high demand from investors for its new $1 billion green corporate bond that will help the telecom giant fund more environmentally friendly projects.
Price talk on the 10-year debt deal narrowed to about 83 basis points over the risk-free Treasurys TMUBMUSD10Y, 0.683%, down from an initial peg of about 110 basis points above the benchmark financial rate, according to a person with direct knowledge of the dealings.
Spreads are the level of compensation investors are paid to own bonds above a risk-free benchmark, with lower spreads often point to high demand or a lower perceived sense of risk.
Verizon's VZ, -0.23% new green bonds will be used either for the development, construction or operation of renewable energy facilities, or the purchase of renewable energy pursuant to long-term power-purchase agreements or virtual power-purchase agreements.
Moody's gave the fixed-rate debt offering Baa1 ratings, while S&P Ratings applied its BBB+ score and Fitch Ratings gave it an A- grade.
The debt deal comes amid a flurry of recent U.S. corporate green bond issuance, including JPMorgan Chase & Co.'s JPM, +0.63% debut last week.
Read: JPMorgan enters green bond push with $1 billion debut debt deal
Climate change and its potential for financial carnage have been in the spotlight as fires rage on the West Coast, draining the state's resources.
Related: The West burns, coastlines are threatened, and Trump and Biden are too quiet on climate change, say analysts