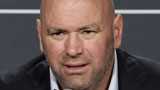 Thanks to a distribution deal inked earlier this year, ESPN+ is the streaming destination for UFC fights. Not only does ESPN+ serve as the home of UFC Fight Nights, but it's also the only way to purchase UFC pay-per-view cards – essentially making it a must-have for fans.
Currently, ESPN+ costs $4.99 per month (or $49.99/annually) and includes the 20 UFC Fight Night cards. PPV cards are also available for $59.99.
But if you're a sports fan who also enjoys other Disney programming, then you may be interested to hear that The Walt Disney Company has announced a new bundle that includes all three of its streaming services: ESPN+, Hulu, and the soon-to-launch Disney+.
Announced today, the new bundle with all three services will be available for just $12.99 per month, representing a savings of $5 if you were to subscribe to each platform individually.
The new bundle will be available starting November 12, which is when Disney+ launches. For an extra $8, all of this extra content is pretty appealing.