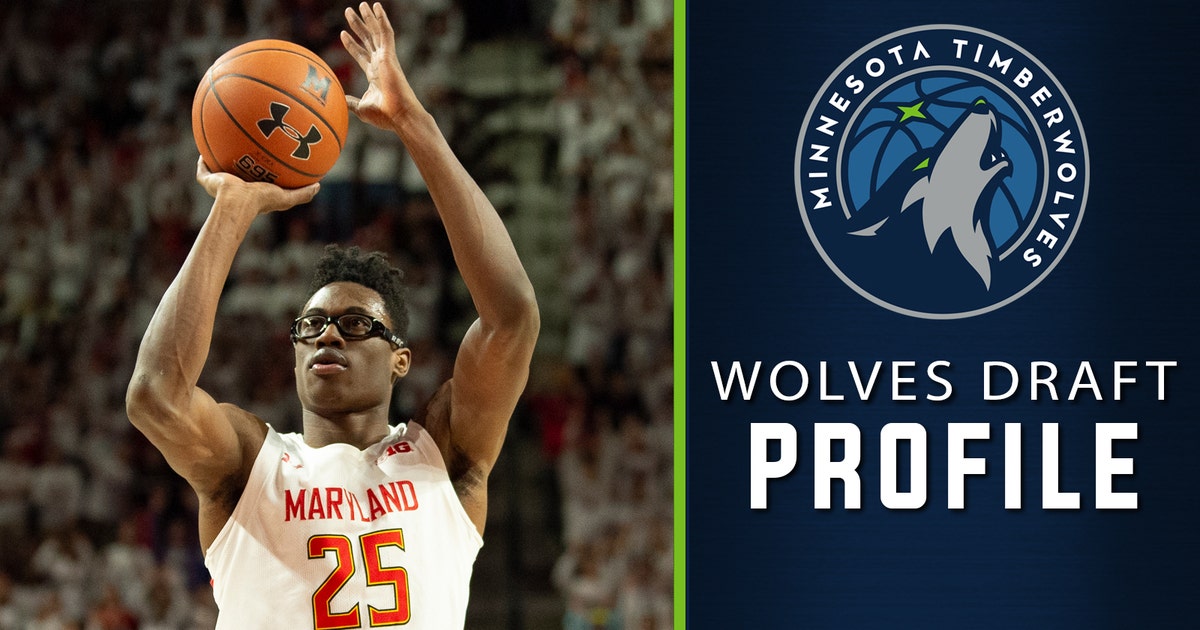 Winter is approaching and the days are getting shorter. That means the 2020 NBA season is almost here!
Due to the redone 2020 season schedule, the NBA draft will be held Nov. 18 while the 2020-21 season will begin Dec. 22.
The Minnesota Timberwolves own two picks in the first round: the top overall selection as well as No. 17. Who might they be interested in at No. 17?
In this edition, we take a look at Maryland power forward Jalen Smith.
Wolves NBA draft prospect profiles
OVERVIEW
Smith is from Baltimore and attended Mount Saint Joseph High School. By the time his senior year came around, he was ranked a five-star recruit and the No. 16 overall player in the 2018 class by 247 Sports. The big man was invited to play in the 2018 McDonalds All-American Game and recorded 12 points and four boards in the contest.
Smith chose to stay home and play college basketball with the Maryland Terrapins. As a freshman, Smith started all 33 of Maryland's games and averaged 11.7 points and 6.8 rebounds. Smith showed tangible improvement as a sophomore in 2019-20 by recording 15.5 points and 10.5 rebounds per game, along with shooting 36.8% from deep.
COMBINE
Smith spoke with the media during the NBA combine but his results are not available.
MEASURABLES (via nba.com)
Height: 6-foot-10
Weight: 225 pounds
Wingspan: 7-2
FILM ROOM
[embedded content]
WHAT THEY'RE SAYING
"Despite being just 225 lbs, today's game seems to have gone away from strength with spacing and skill being of more importance in big men … Smith is considered by most scouts as a likely first rounder … Was able to add 15 lbs of muscle to his frame showing better ability to handle contact in the post in his sophomore season." – NBADraft.net
"A very intriguing 6-10 forward from Maryland who definitely passes the eye test when he steps onto the floor, Jalen Smith is a likely mid first round pick in the 2020 NBA draft. Last year he made a good decision to return to school for a second season and now he's well positioned to get that first round money. He added a lot to his game from one year to the next, showing a much improved 3pt shot, better muscle, mass and strength and he took the next step with his decision making and basketball IQ." – NBADraftRoom.com
HOW HE FITS
Smith is an example of a player who benefitted from an extra year in the college game. His 3-point percentage jumped from 26.8% his freshman year to 36.8% as a sophomore, as did his field-goal percentage (49.2% to 53.8%) and his free-throw rate (65.8% to 75%). He bulked up a bit as well and can run the court smoothly for a big man. Smith is good on the defensive end and is a confident and effective 3-point shooter. For a Timberwolves team that should be focused on adding as much talent as possible, a player like Smith could be too tantalizing to pass up at No. 17.