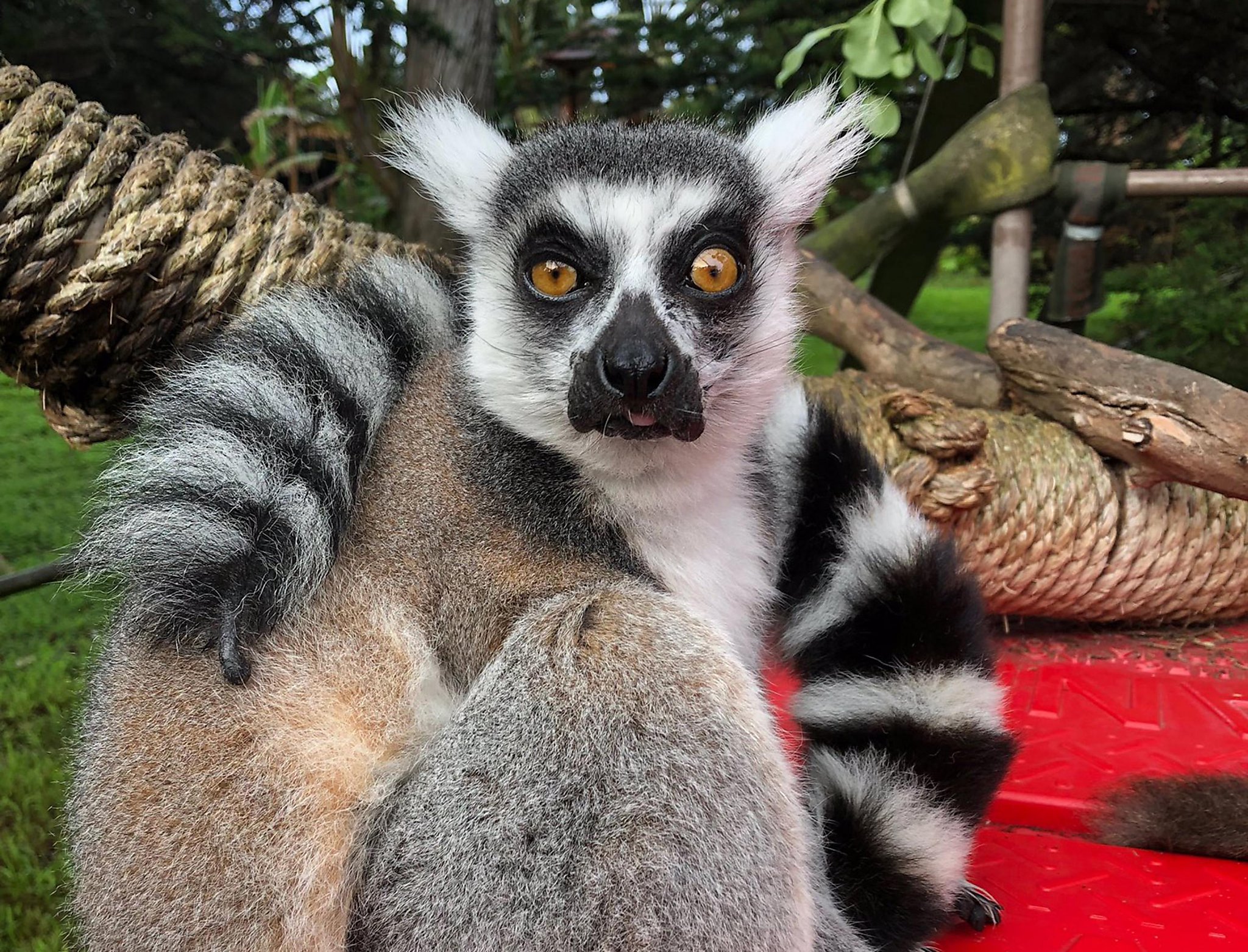 A lemur recovered after being stolen from the San Francisco Zoo and Gardens earlier this week is dehydrated but otherwise OK, and a suspect in the animal's theft is in custody, officials said in an update Friday.
The ring-tailed lemur named Maki, first reported missing on Wednesday morning, was the subject of a citywide search that ended Thursday evening when the animal was spotted at Hope Lutheran Day School at 55 San Fernando Way in Daly City.
With help from San Francisco Animal Care and Control, officers were able to return Maki to the zoo.
"He's still agitated, dehydrated and hungry. We're working with our vet team and wellness teams to get him back to health. He's social distancing from his primate family, but we hope to get him back with his family soon," said the zoo's CEO and Executive Director Tanya Peterson on Friday.
According to police, on Wednesday at about 9:40 a.m., officers first learned that a suspect forced entry into the zoo overnight and removed Maki from its habitat.
Zoo officials had pleaded with the public to help find Maki, an endangered animal from Madagascar that requires special care.
After locating Maki, officers were able to identify a suspect as 30-year-old Cory McGilloway. McGilloway was then taken into custody in San Rafael on suspicion of a separate investigation.
According to Police Lt. Scott Ryan, once he's released from jail in Marin County, McGilloway will be taken to a San Francisco jail where he'll be arrested on suspicion of burglary, grand theft of an animal, vandalism and looting.
"It's kind of unbelievable and I can't understand it all," Ryan said. "We're talking about having wild animals. The idea of having them may seem cool, but they're wild animals."
Ryan didn't say what the suspect's motive may have been or how exactly they broke into the zoo. The case remains under investigation, he said.
Copyright © 2020 by Bay City News, Inc. Republication, Rebroadcast or any other Reuse without the express written consent of Bay City News, Inc. is prohibited.