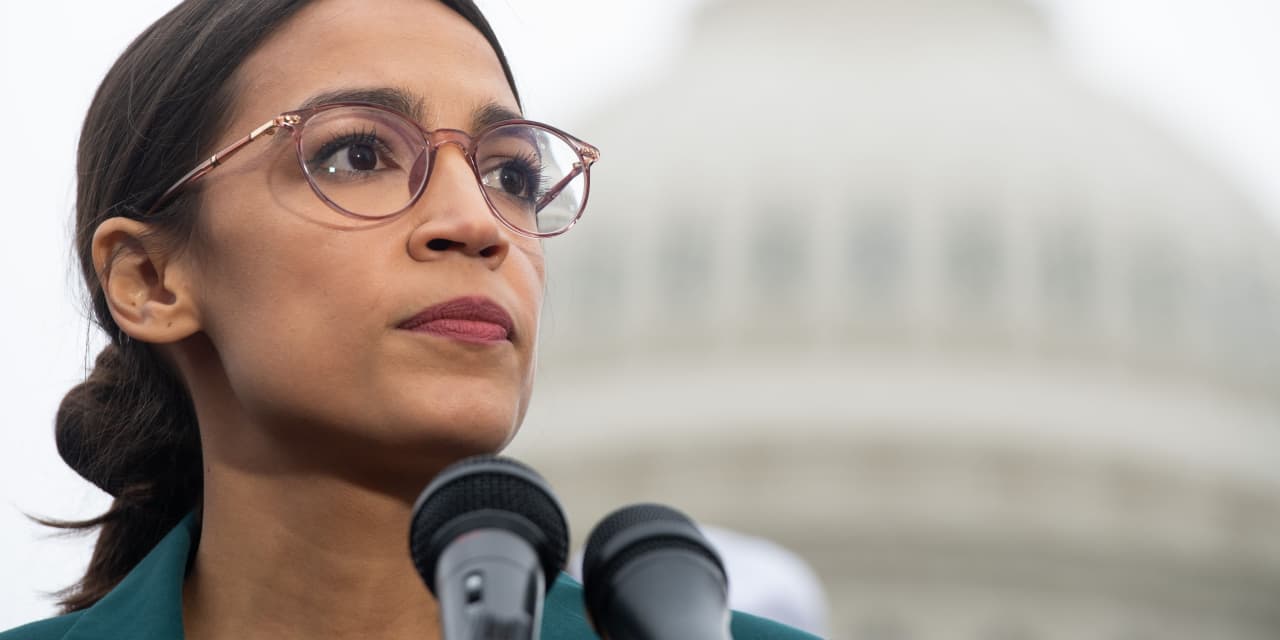 " 'I did not know if I was going to make it to the end of that day alive, and not just in a general sense but also in a very, very specific sense.' "
That's New York Democrat Alexandria Ocasio-Cortez opening up in an Instagram Live video on Tuesday night about the "very close encounter" she had during the riots on Capitol Hill last week.
She didn't go into the details of what happened during the attacks, citing security concerns, but she did say that she thought "she was going to die" and that it was "traumatizing" as the insurrection, incited by President Trump, brought the violent mob to her place of work.
Ocasio-Cortez, in the hour-long video, said it is "not an exaggeration" to say that many members of Congress were "nearly assassinated" and that many of them "narrowly escaped death" as they barricaded themselves in various rooms across the Capitol.
"There were QAnon and white supremacist sympathizers, and frankly white supremacist members of Congress, in that extraction point who I have felt would disclose my location and would create opportunities to allow me to be hurt, kidnapped, et cetera," Ocasio-Cortez said.
Watch the whole Instagram post:
Meanwhile, the House is set to vote on Wednesday on whether to impeach Donald Trump for inciting the insurrection; he would be the first president in U.S. history to be impeached twice. This time, however, is shaping up to be different than the first, as a growing number of Republican lawmakers have said publicly they'll back his impeachment.
Trump, for his part, denied any responsibility for the violence, saying his speech was "totally appropriate." He also slammed Democrats for their "ridiculous" plans to impeach him.