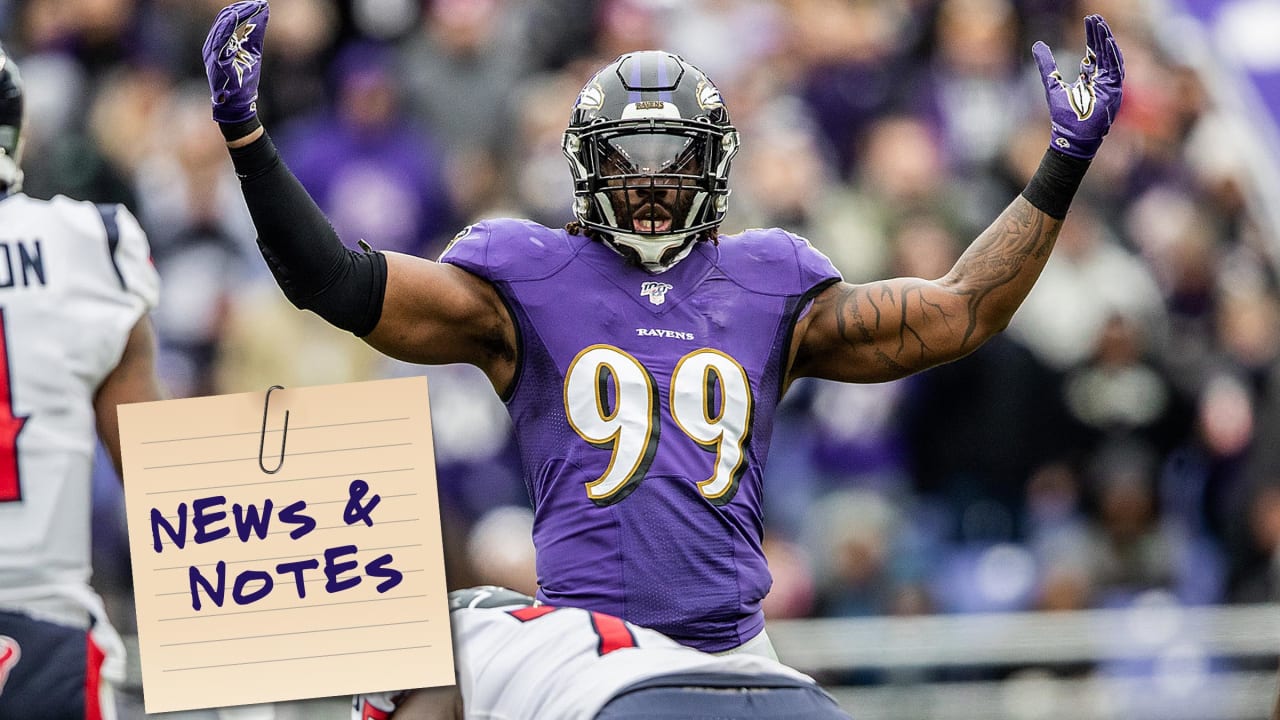 "It wasn't bad before, it was good before," Harbaugh said of Baltimore's pass rush. "Nothing's different we just got there. We've been getting quarterback hits up to that point. I really think the pass rush has been good all year. The fact that we got the seven sacks and got the reward this game is awesome."
Ravens Received Lift From Domato Peko and Justin Ellis
With defensive tackle Michael Pierce (ankle) missing his first game of the season Sunday, both Domato Peko and Justin Ellis made their Ravens debuts after being signed during the week. Peko started and played 22 snaps, and Ellis played 21. Harbaugh was pleased with their performance.
"Both those guys stepped right in there and you have to give them a lot of credit," Harbaugh said. "To step in there like that off the street so to speak. To be in that kind of shape? That's not easy to do. They got over 20 plays apiece out there and did a heck of a job. It's really good for our team. It gives us starter-type level depth across the board."
The presence of Peko and Ellis helped ease the burden on Pro Bowl defensive tackle Brandon Williams, who played 33 snaps after playing a season-high 59 snaps the week before in Cincinnati. The Texans' high-ranked rushing attack was held to 122 yards on 20 rushes. A 41-yard touchdown run late in the game skewed the numbers too.
"I really just want to shout out to the new guys," Judon said. "We got two new guys: Peko and 'Jelly' [Ellis], and they came out there, and they executed the game plan. And 'Baby' Williams was dominant in the middle."