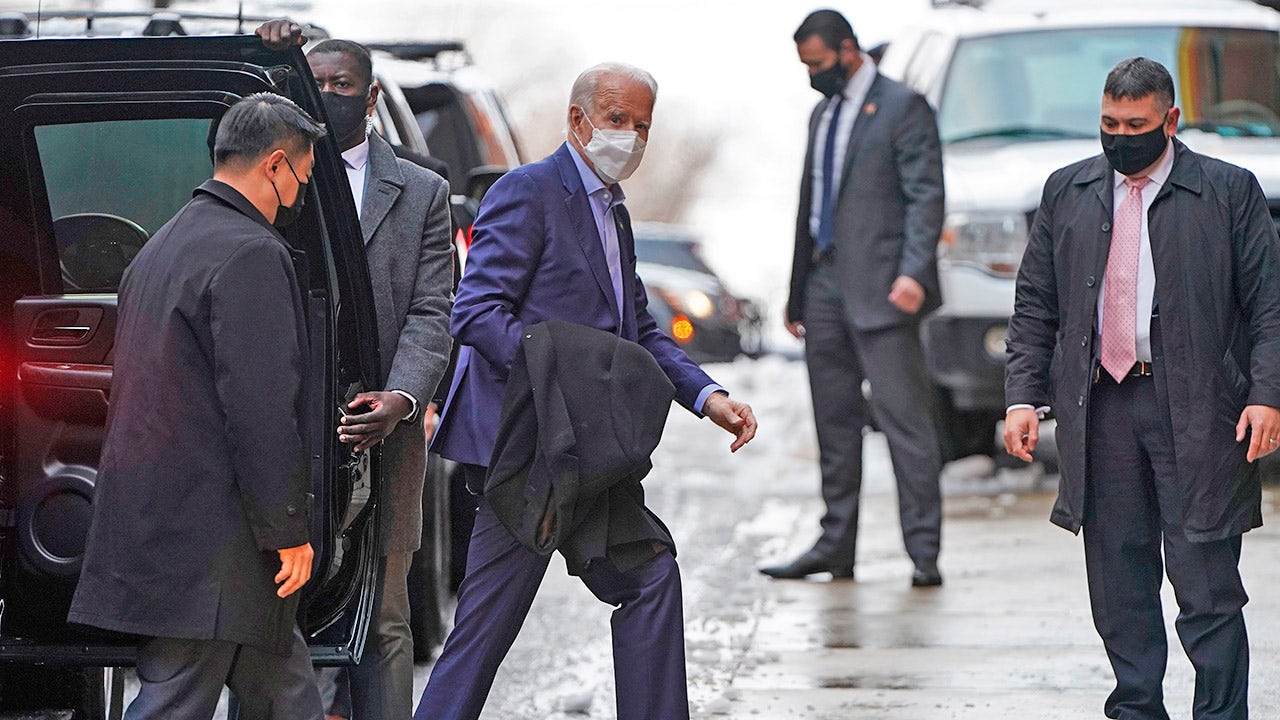 President-elect Joe Biden on Monday publicly took the newly approved coronavirus vaccine.
The president-elect received his first of two shots of the Pfizer-BioNTech COVID-19 vaccine at ChristianaCare Hospital, which is a short drive from his home in Wilmington, Del.
PENCE GETS COVID VACCINE TO SHOW IT'S 'SAFE AND EFFECTIVE'
"I'm doing this to demonstrate that people should be prepared when it's available to take the vaccine. There's nothing to worry about," Biden said after receiving his shot.
Biden was accompanied by his wife Jill Biden, who received her vaccination earlier in the day.
The first doses of the Pfizer and BioNTech coronavirus vaccine were injected starting one week ago into health care workers, who are on the front lines in the battle against a pandemic that's taken the lives of nearly 320,000 Americans since the virus first swept the nation in February and March. The vaccine was authorized days earlier by the Food and Drug Administration (FDA) for emergency use, and the first doses were delivered to all 50 states, the District of Columbia and Puerto Rico. Three days ago, a second vaccine that's been produced by the drug maker Moderna was approved for emergency use approval by the FDA.
Calling it a "medical miracle," Vice President Mike Pence on Friday morning publicly received his vaccination, in an event that was nationally televised. He emphasized that the vaccine was "safe and effective," as he was joined in taking the shots by his wife, second lady Karen Pence and Surgeon General Jerome Adams.
CLICK HERE FOR THE LATEST FOX NEWS REPORTING ON THE CORONAVIRUS PANDEMIC
House Speaker Nancy Pelosi and Senate Majority Leader Mitch McConnell were also given doses on Friday and also publicized their injections as part of a campaign to convince skeptical Americans that the shots are safe. Vice President-elect Kamala Harris and her husband are expected to receive their first shots next week.
President Trump, who was hospitalized with COVID in October, has not said when he'll take his vaccination.